Hi to all...So it appears that I have approached a bit of a hurdle in this 8th week of this Journey. I am just finding my self struggling in a few different ways this week. I really don't think it is anything out of the ordinary...I just think that this has been so much more fun and interesting than I expected and now that I am struggling a bit...well, it is just different. I have said from the beginning that I knew this Journey would be filled with "roller coaster moments"....ups and downs....sometimes a harder climb upwards that takes a lot of energy and sometimes...a quick drop downward that scares the pants off of me!!! But the view from the top of a roller coaster is wonderful and the drops can be so exhilarating!! I have committed to the ride...I think I just need a little pick me up...
I love the written word...I love writing and am one of those people who loves little motivational sayings, poems, songs...etc...So, being a little selfish...I am going to post some of my favorites as my own little personal pick me up. No rhyme or particular reason...just some of my faves.
I hope you will share some of your favorites. Thanks for your continued support! Truly a Blessing...
Before I begin posting my favorite "words"...here are some very kind words I got in the form of a FB message from my Aunt Lois yesterday.
You are doing so good!!!!!!!! Everybody has bad days. Just because you are on this journey doesn't mean every day will be perfect. Just know that you have so many loved ones backing you and understand that this is not easy for you but we all have confidence in you and know that you can do this. We too have bad days and we are not going through what you are. Love from all of us and the love of God will get you through this. And you can have a day off ever so often. Cause I said so!!!!!!!
Thank you LoLo...I love you!!
Fear thou not; for I am with thee: be not dismayed; for I am thy God: I will strengthen thee; yea, I will help thee; yea, I will uphold thee with the right hand of my righteousness ~ Isaiah 41:10
In the arms of the angel
Fly away from here
From this dark cold hotel room
And the endlessness that you fear

You are pulled from the wreckage
Of your silent reverie
You're in the arms of the angel
May you find some comfort here

You're in the arms of the angel
May you find some comfort here~ Sarah McLachlan
But the voice of truth tells me a different story
And the voice of truth says "Do not be afraid!"
And the voice of truth says "This is for My glory"
Out of all the voices calling out to me
I will choose to listen and believe the voice of truth~Casting Crowns
Just a few...It kinda reminds of those goofy workplace motivational posters...you know that say Teamwork or like this one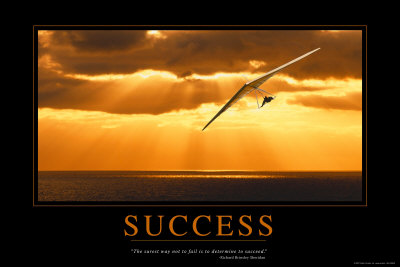 or maybe this one: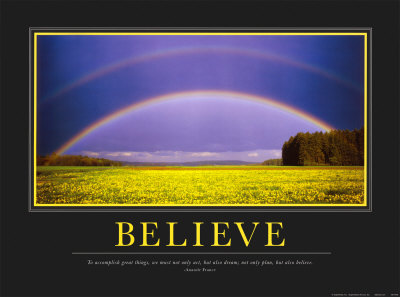 and this one...it may be my favorite


That is all for now...Tomorrow is WEIGH IN #8....Wish me luck...I think I am going to need it!!! Journey 120-"MaWa" Inspired!!!!